 Global VANGUARD Program
12 WEEK FALL, WINTER OR SPRING INTERNSHIP IN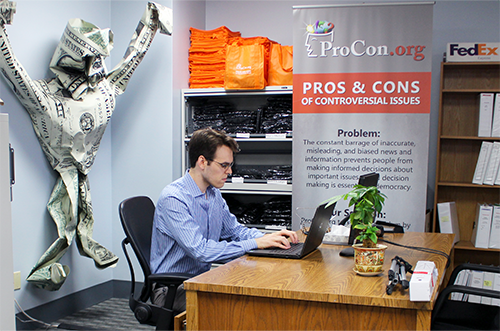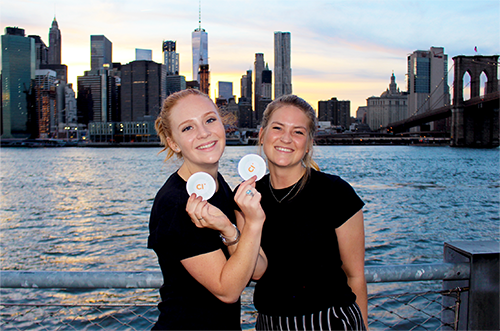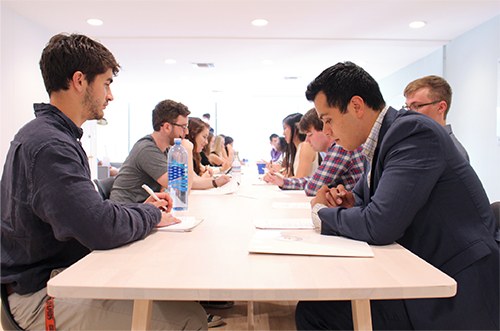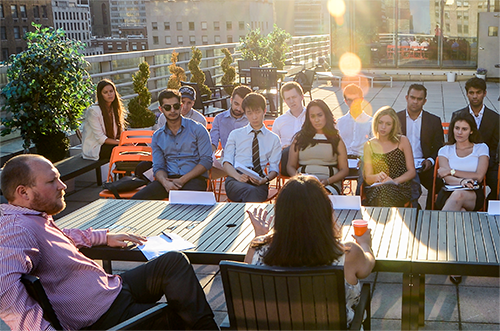 Global VANGUARD Program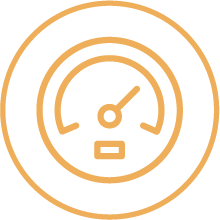 Van·guard (ˈvanˌgärd)
Noun 1. A position at the forefront of new developments or ideas.
---
The twelve-week Gloval Vanguard Program is the Fall, Winter, and Spring derivative of our Global Explorer Program. It is designed to help current students and recent graduates explore and develop their career in a global city.

Graduates of the program gain the professional skills, experience and connection necessary to launch a successful career.
LOCATIONS:
london

paris

barcelona

madrid

zurich

rome

florence

new york city

washington d.c

boston

chicago

miami

los angeles

san fransisco

san diego

buenos aires

sydney

hong kong
INDUSTRIES:
Entertainment, Media & Journalism

Consulting & Professional Services

Technology & Engineering

Start-Ups & Entrepreneurship

Banking & Financial Services

Art, Fashion & Design

Marketing, Advertising & PR

Charities, Not-For-Profits & NGOs

Law & Politics
For Summer dates, learn more about the eight-week Global Explorer Program.
WHAT'S INCLUDED
TWELVE WEEK INTERNSHIP PLACEMENT
Develop real world skills and experience with a leading company in one of nine professional fields. You'll work with a team of advisors to secure an internship, in your selected city and industry, where your skills and aspirations are well matched.
CAREER NAVIGATOR & FUTURE LEADERS COURSES (ONLINE)
In an ever-evolving economy and employment market it's critical to make every career move count. The Career Navigator Course will equip you with the knowledge and confidence to make intelligent career decisions.

Leadership skills and commercial awareness invariably fill the top two spots on any prospective employer's wish list. The Future Leaders Course, comparable to a condensed MBA course, provides insight into key business concepts that will help you think and act like a business leader.

As part of the Global Vanguard Program you'll enjoy a series of web-based classes and exercises to help you excel during your internship and beyond.
Coaching & Support (Online)
Our Course Instructors are dedicated to help you make the most of the opportunity. Beginning with a skills and career fit assessment, we'll professionally review your resume and prepare you for interviews. Your program will include a mid- and end-of-program appraisal with regular feedback and we're here to offer job search advice and support if you need it once you graduate.
I was able to walk away from my internship knowing that I made an impact on my host company which was a great feeling. I now have real, tangible work-experience that will ensure I stand out amongst a group of job applicants. Something tells me that CI is the ticket to my future.
Virginia Tech, 2016
CI, 2015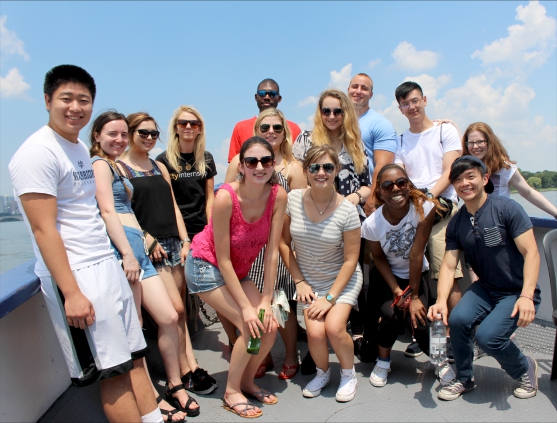 The people I've interned alongside are some of the people who will be leading businesses in five or ten years' time. To be able to learn from them and have those connections as I move forward is amazing.
University of Cambridge, 2018
CI, 2016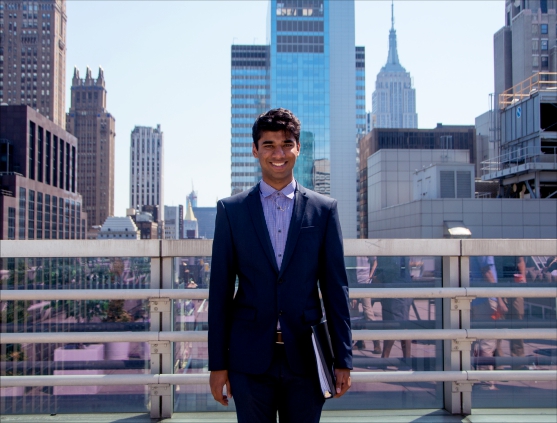 My CI program comprised of everything I could ever ask for. There's the professional aspect of the internship, plus the social aspect of meeting new friends from all over the world, all backed up by the support from everyone at CI.
Mount St. Mary's University, 2017
CI, 2016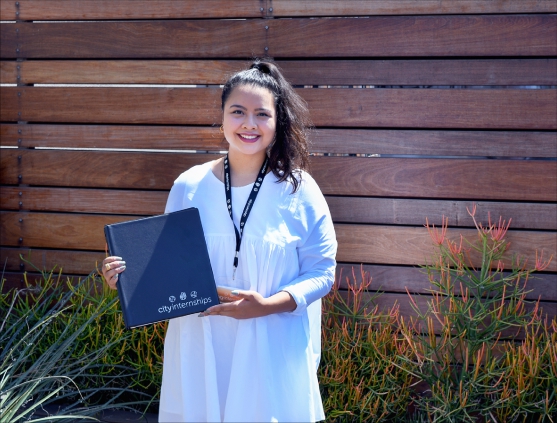 The most important thing I learnt through CI was how to apply my creative skills in a working environment. I now understand how to channel my talents to produce results that meet a professional standard. My internship has left me with a portfolio of work that I can draw on.
University of British Colombia, 2018
CI, 2015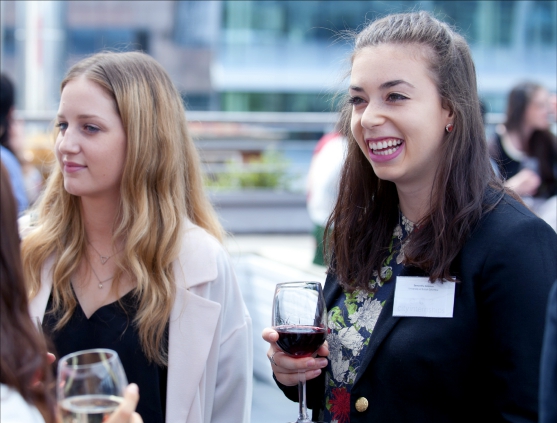 Signing up for CI is one of the best decisions I have ever made. I gained real-world experience, expanded my professional network and learned so many skills. I'm ready to jump in to a career after college.
Kenyon College, 2016
CI, 2016
I would have been very lost without CI. It was comforting to be given access to this entrepreneurial atmosphere and a group of so many like-minded people. There are individuals here that I will be working alongside for years to come.
Clemson University, 2017
CI, 2016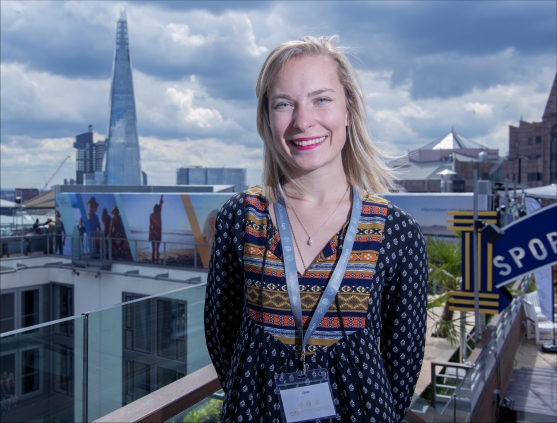 You learn so many practical skills that can be applied in a professional and a personal setting. I've learnt how to communicate, how to act in interviews and how to approach the graduate jobs market. This experience will put me in good stead moving forward.
University of Nottingham, 2017
CI, 2016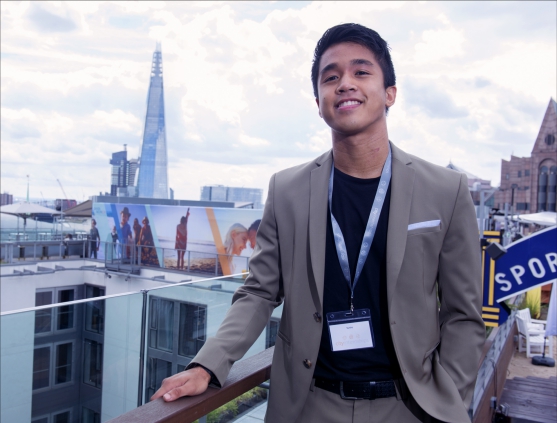 Before the start of the program, I found the uncertainty of life after college very daunting. Now I have a greater picture of how to focus my strengths and experience, I can't wait to see where life takes me when graduation comes.
North Carolina State University, 2015
CI, 2015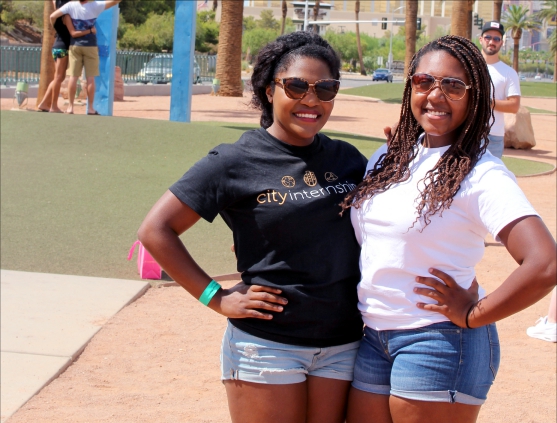 This program has improved my skillset in every way. I've gained real, tangible skills that I use every day. I can show my future employers, hey, I have done this before and I know how to do it correctly. The program has made me more marketable and more prepared when it comes to approaching the job market.
Loyola University of New Orleans, 2016
CI, 2016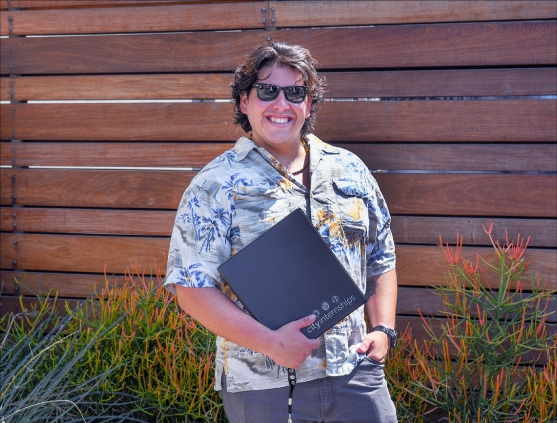 CI has given me a lot of confidence moving forward. I now have experience on my resume that has already provided me with a head-start in such a competitive industry. Landing a full-time job straight out of college is proof that the CI programs are extremely valuable.
University of Michigan, 2016
CI, 2014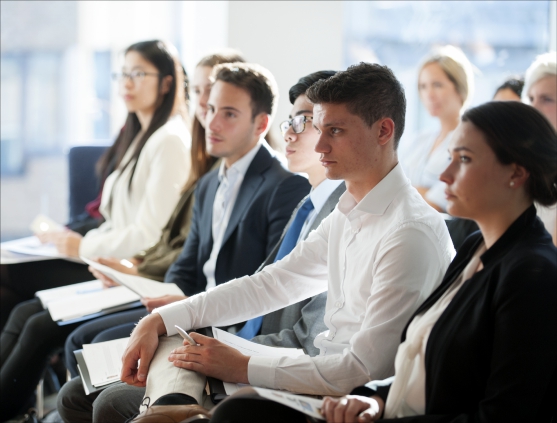 There are some things that you just can't learn in college. This experience has allowed me to apply the tools that I learn in class to real life. CI provide you with the opportunity to learn about business and apply it to your career via your internship the very next day.
Depauw University, 2017
CI, 2016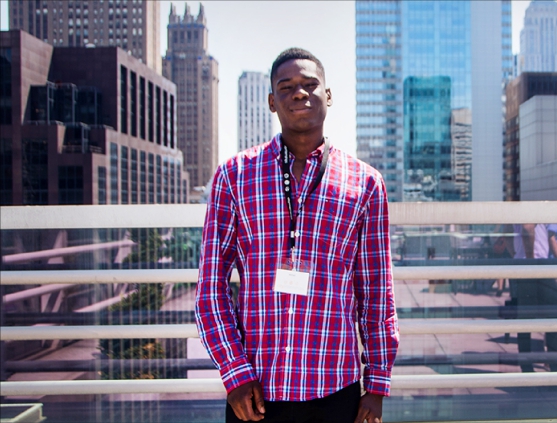 I have matured and developed so much over the summer. The internship has really helped me define my career goals. I now know exactly what I want to do and how I can get there and have come back to university with a renewed passion for my industry.
University of Liverpool, 2017
CI, 2016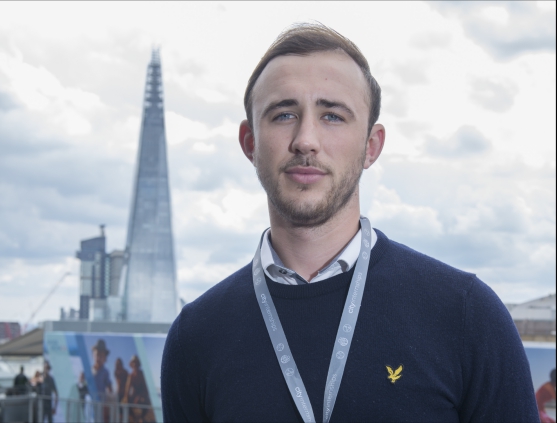 By coming to CI I was able to pinpoint the exact sector of banking in which I wanted to start my career. The team found me the placement I wanted and really helped me with my preparation going in to the interview, giving me the best chance of securing the role.
University of St. Andrews, 2015
CI, 2013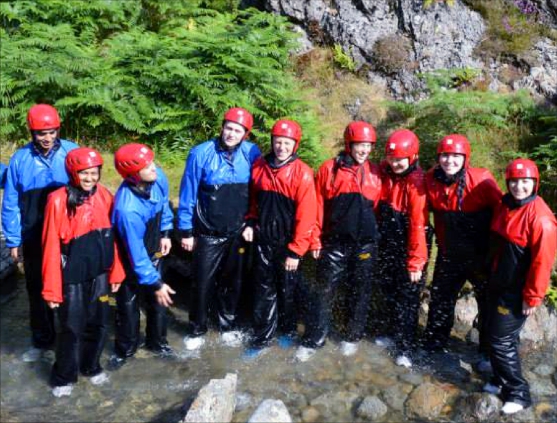 I only have positive things to say about my experience with CI, including the prompt responses, support and encouragement from their staff. Continue helping other people who need to get out there and gain a taste of a real work environment that will benefit them moving forward. Work experience is essential for students to explore an industry and decide whether to pursue a career in that area.
Royal Holloway, University of London, 2016
CI, 2015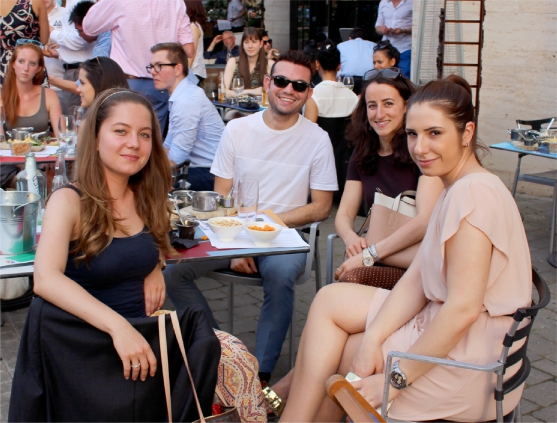 It was an unbelieveable, unforgettable experience. Joining a CI program and having the opportunity to intern abroad has made me grow as a person and feel much more confident moving forward. The support from CI only helped this.
University of Newcastle, 2017
CI, 2016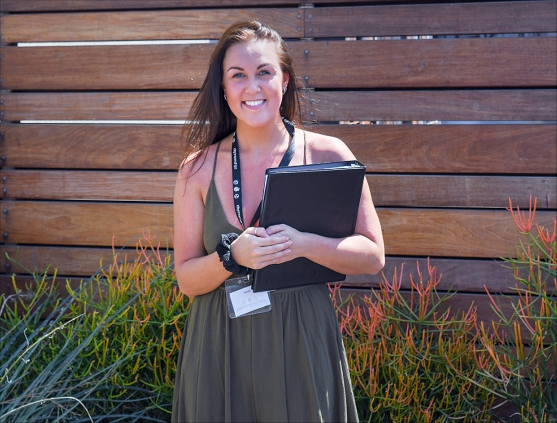 SEE

HOW OUR PROGRAM CREATE CAREER READY,
GLOBALLY ENGAGED ADVENTURERS

Watch our three-minute overview
Pursue a Career you Love with
CI
What's
Included

?

No other learning accelerator offers as much.
GLOBAL VANGUARD PROGRAM in London
| | |
| --- | --- |
| | GLOBAL VANGUARD PROGRAM |
| Immersive Internship Placement (12 WEEKS) | |
| Intensive Course (2 WEEKS) | |
| Remote Course Instructors & TAs | |
| 24/7 Support | |
| | |
| --- | --- |
| | GLOBAL VANGUARD PROGRAM |
| Skills career fit assessment | |
| Professional resume review & coaching | |
| Interview preparation, coaching & mocks | |
| Mid- and end-of-program appraisal & feedback | |
| Career planning & job search advice & support | |
| Certification of attendance & reference support | |
| | |
| --- | --- |
| | GLOBAL VANGUARD PROGRAM |
| Company Analysis | |
| Market Analysis | |
| Marketing & Sales | |
| Money Matters I | |
| Money Matters II | |
| People & Productivity | |
| Project & Presentation | |
| Career Planning | |
| | |
| --- | --- |
| | GLOBAL VANGUARD PROGRAM |
| Intensive Language Course | OPTIONAL |
| Academic Credit | OPTIONAL |
Tuition
A best in-class program.

Global VANGUARD Program
London
12-Week
Internship
(IN-PERSON)
+
Future
leader series
(REMOTE)
+
COACHING
& SUPPORT
(REMOTE)
Please note that fees exclude the Enrollment Fee. Fees are stated exclusive of prevailing sales or value added taxes.
HOW IT WORKS
We're an accelerated learning, travel and work experience provider all-in-one. We're confident you won't find an experience that offers more for less anywhere else.
Most accelerated learning providers rely wholly on tuition fees. We don't. We think a sole reliance on funding from fees can turn otherwise well-meaning organizations into quantity-, rather than quality-, driven orgranization. For them, more students equals more revenue.
We're dierent. Instead of relying solely on tuition fees, a significant proportion of our funding comes from hiring companies that pay CI when they convert their interns to graduates withing three years of hosting them in a program. So, for us, better outcomes equals more revenue.
It's deliberate and important dierentiator. It means our programs, and the educators and host companies we work with, are carefully designed and curated to maximize student experience and outcomes. With us, quality trumps quantity.
We've been providing career-enhancing, life-changing experience since 2011. And we vehemently advocate for global, experiential education to help combat the 21st century skills gap that leaves too many bright graduates under-utilized and under-employed.
FUNDING YOUR FUTURE
Beyond offering a great experience, any investment in your education and early-career should provide a quantifiable return.
On average, CI alumni get hired 3X more quickly and earn 30% more than their peers a year after completing university.
For ideas and guidance on financial matters, including our $2,500 tuition rebate initiative, visit the fund your future page.
MEET YOUR
COURSE ADVISOR
CHIEF ADVISOR FOR GLOBAL VANGUARD PROGRAMS IN EUROPE.
MISHA GOOSHEH
As a reformed teacher, Misha now enjoys seeing students and graduates learn life-lessons both in- andoutside the classroom. Misha loves helping other bright minds to find their true calling and embark on meaningful and rewarding careers.
"Transitioning from the academic world to the professional one is challenging", Misha says, "decisions you make at - and immediately after - university are critical and lasting. The Global Explorer Program is a singular have-the-time-of-your-life andget-your-life-on-track experience that every university student could benefit from."
Misha began her career as a teacher, holding posts in the United States and Europe. Misha works out of our headquarters in Los Angeles and is a veritable joy to speak with.
Talk to Misha about any of our Global Vanguard Programs in Europe.
Email MISHA GOOSHEH