Strong Starts

Get Hired. Get Rewarded.
Your $2,500 reward will help set you up in your new job.
At CI we're invested in your future and we know that once you graduate from one of our programs, you'll be 3 times more employable than your peers. So when you land a job with your host company after your program, we'll give you $2,500 to get you and your new career off to a flying start.
Your $2,500 tuition rebate will be rewarded if you are employed full-time by one of our partner companies within three years of completing a CI program. That should take care of your first month's rent and a new business wardrobe.
Submit proof of employment in the form of a signed offer letter within the first 100 days of employment
Complete a minimum of six months in your new position
And if you don't get hired by a partner company?
Don't worry, you're still in a stronger positon than your peers.
After all, when compared with US and UK national averages, CI alumni get hired 3 times more quickly (that's in 2.5 months rather 7.5 months) and earn 30% more (in their first year alone) straight out of school.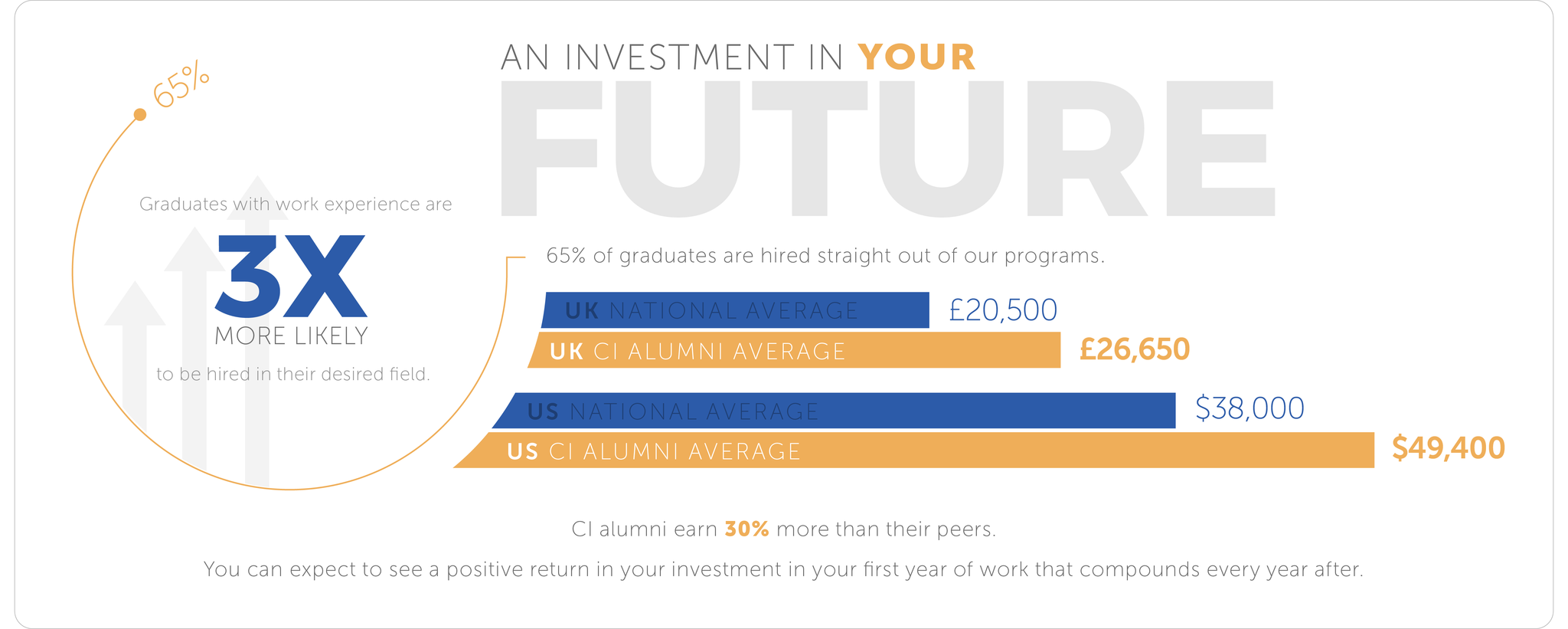 To find out more about our tuition rebate initiative, schedule a call with a member of our Student Experience Team, call +1 (310) 438-5329 (8am to 6pm PST)
Alternatively, send an email to [email protected] Live, work, study & travel abroad.
Don't compromise. Intern, learn, lead, grow & explore in a global city.
Seize today & secure tomorrow.
Don't compromise. The experience of a lifetime & the skills to last you a lifetime.
Explore & accelerate your career.
Don't compromise. Discover your potential & get on the path to realizing it.