 Global Explorer Program
Vanguard edition
8 - week Full Time Internship in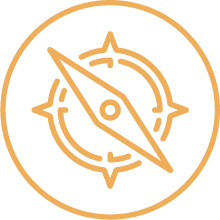 Global Explorer Program
Vanguard Edition
Vanguard (ˈvanˌgärd) - Noun 1. A position at the forefront of new developments or ideas.
The Global Explorer Program – Vanguard edition is most popular with current students and recent graduates looking to explore and discover their career path outside of the traditional summer vacation period.
Graduates of the program leave with the professional skills, experience and connections necessary to find and launch a rewarding career.
8 - Week Internship
Cultivate real-world skills and experience to enhance your employability with an eight-week, full-time internship. We'll work with you to identify the best opportunity with a host company that matches your professional goals.
FUTURE LEADERS SERIES (Remote)
In an ever-evolving economy and employment market, it's critical to make every move count. The Career Navigator Series equips students with the knowledge and confidence to make smart, informed career decisions. The course starts with a Graduate Panel Q&A, includes an Acting the Interview workshop and finishes with an intern-supervisor Meet & Greet.
Coaching & Support (Online)
Our Course Instructors are dedicated to help you make the most of the opportunity. Beginning with a skills and career fit assessment, we'll professionally review your resume and prepare you for interviews. Your program will include a mid- and end-of-program appraisal with regular feedback and we're here to offer job search advice and support if you need it once you graduate.
It was an unbelieveable, unforgettable experience. Joining a CI program and having the opportunity to intern abroad has made me grow as a person and feel much more confident moving forward. The support from CI only helped this.
University of Newcastle, 2017
CI, 2016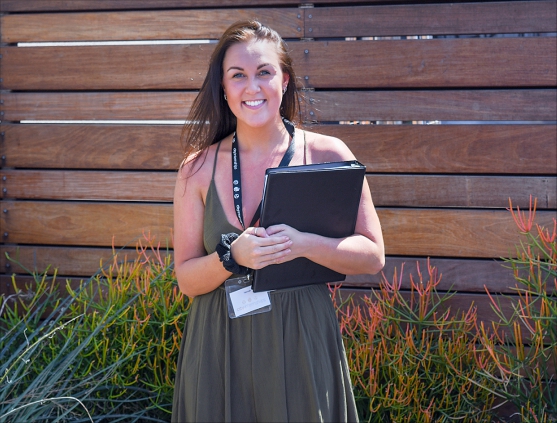 I have matured and developed so much over the summer. The internship has really helped me define my career goals. I now know exactly what I want to do and how I can get there and have come back to university with a renewed passion for my industry.
University of Liverpool, 2017
CI, 2016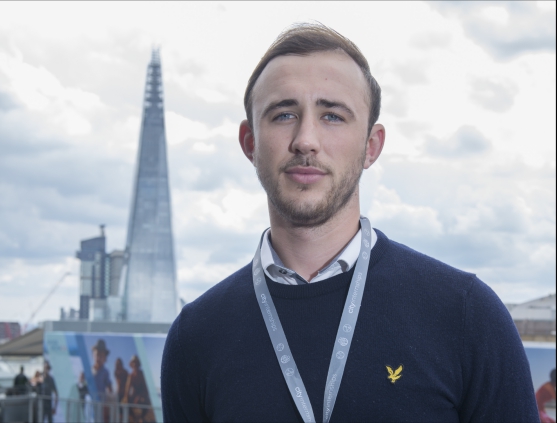 My CI program comprised of everything I could ever ask for. There's the professional aspect of the internship, plus the social aspect of meeting new friends from all over the world, all backed up by the support from everyone at CI.
Mount St. Mary's University, 2017
CI, 2016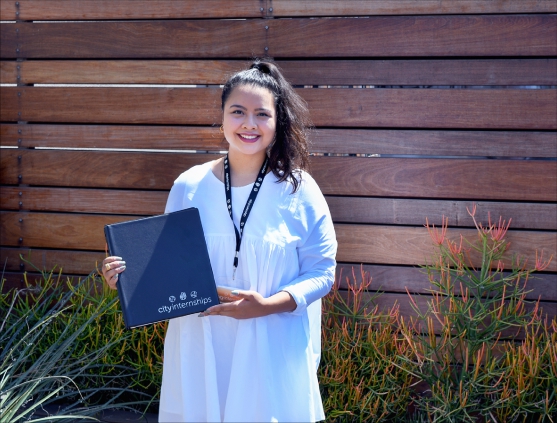 There are some things that you just can't learn in college. This experience has allowed me to apply the tools that I learn in class to real life. CI provide you with the opportunity to learn about business and apply it to your career via your internship the very next day.
Depauw University, 2017
CI, 2016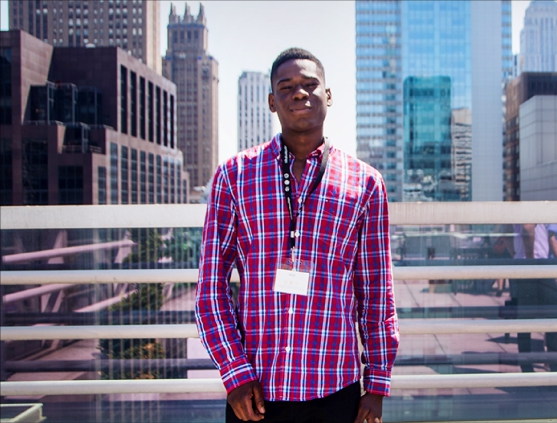 CI has given me a lot of confidence moving forward. I now have experience on my resume that has already provided me with a head-start in such a competitive industry. Landing a full-time job straight out of college is proof that the CI programs are extremely valuable.
University of Michigan, 2016
CI, 2014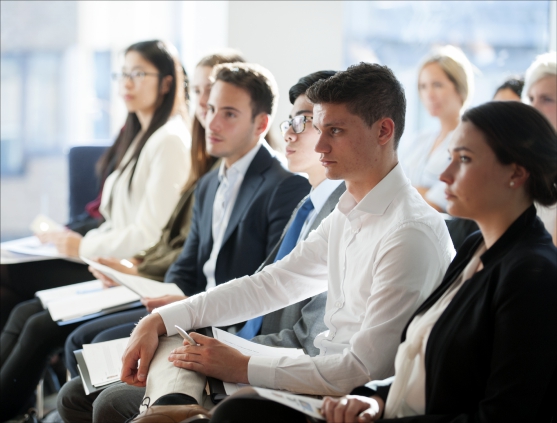 You learn so many practical skills that can be applied in a professional and a personal setting. I've learnt how to communicate, how to act in interviews and how to approach the graduate jobs market. This experience will put me in good stead moving forward.
University of Nottingham, 2017
CI, 2016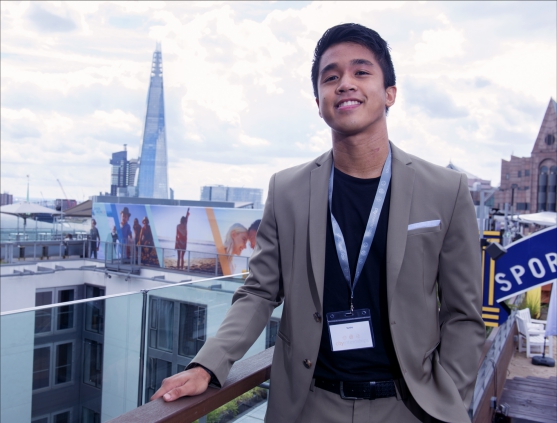 I was able to walk away from my internship knowing that I made an impact on my host company which was a great feeling. I now have real, tangible work-experience that will ensure I stand out amongst a group of job applicants. Something tells me that CI is the ticket to my future.
Virginia Tech, 2016
CI, 2015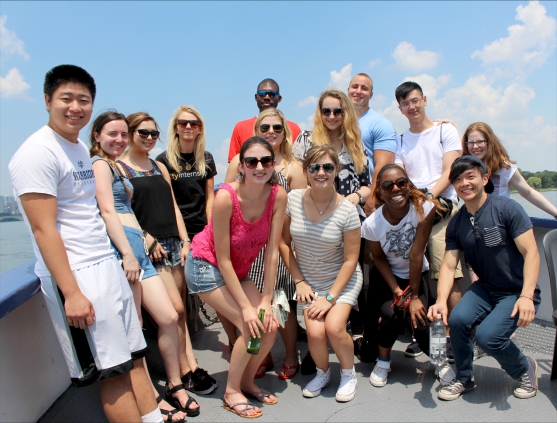 Signing up for CI is one of the best decisions I have ever made. I gained real-world experience, expanded my professional network and learned so many skills. I'm ready to jump in to a career after college.
Kenyon College, 2016
CI, 2016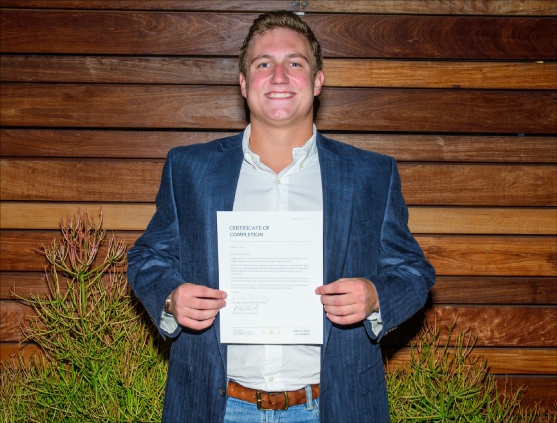 This program has improved my skillset in every way. I've gained real, tangible skills that I use every day. I can show my future employers, hey, I have done this before and I know how to do it correctly. The program has made me more marketable and more prepared when it comes to approaching the job market.
Loyola University of New Orleans, 2016
CI, 2016
The people I've interned alongside are some of the people who will be leading businesses in five or ten years' time. To be able to learn from them and have those connections as I move forward is amazing.
University of Cambridge, 2018
CI, 2016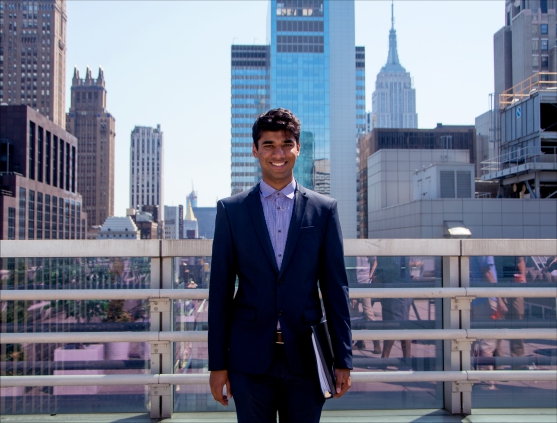 The most important thing I learnt through CI was how to apply my creative skills in a working environment. I now understand how to channel my talents to produce results that meet a professional standard. My internship has left me with a portfolio of work that I can draw on.
University of British Colombia, 2018
CI, 2015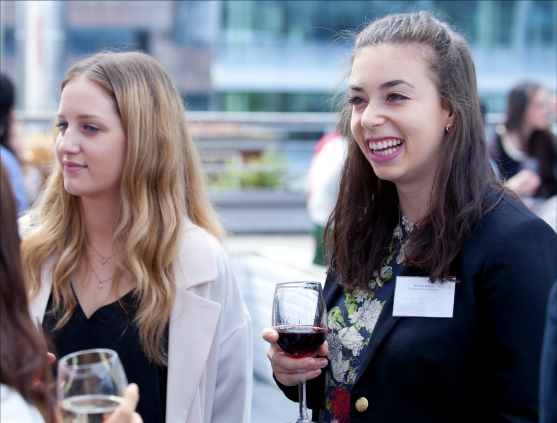 I only have positive things to say about my experience with CI, including the prompt responses, support and encouragement from their staff. Continue helping other people who need to get out there and gain a taste of a real work environment that will benefit them moving forward. Work experience is essential for students to explore an industry and decide whether to pursue a career in that area.
Royal Holloway, University of London, 2016
CI, 2015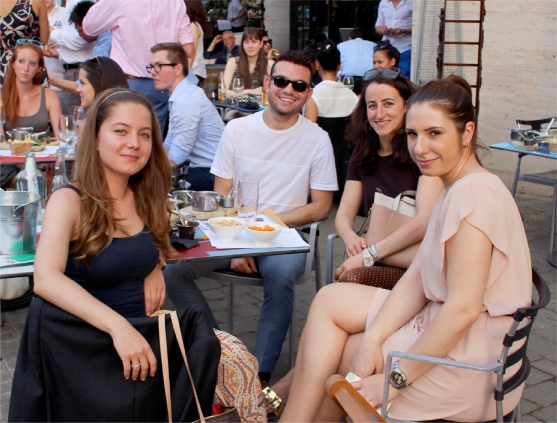 Before the start of the program, I found the uncertainty of life after college very daunting. Now I have a greater picture of how to focus my strengths and experience, I can't wait to see where life takes me when graduation comes.
North Carolina State University, 2015
CI, 2015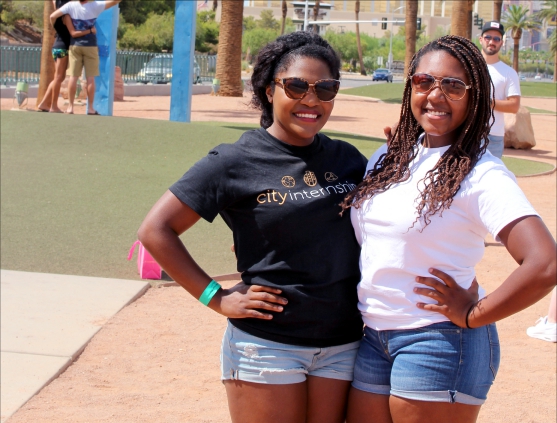 I would have been very lost without CI. It was comforting to be given access to this entrepreneurial atmosphere and a group of so many like-minded people. There are individuals here that I will be working alongside for years to come.
Clemson University, 2017
CI, 2016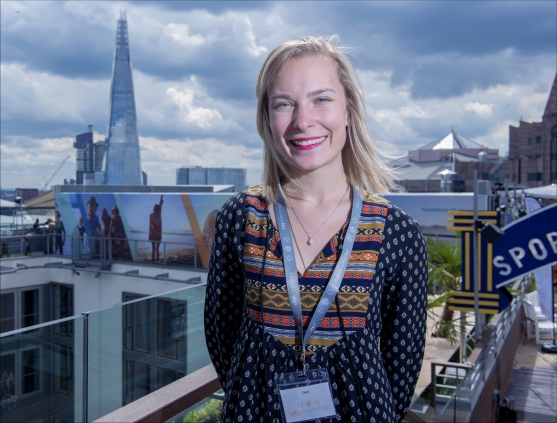 By coming to CI I was able to pinpoint the exact sector of banking in which I wanted to start my career. The team found me the placement I wanted and really helped me with my preparation going in to the interview, giving me the best chance of securing the role.
University of St. Andrews, 2015
CI, 2013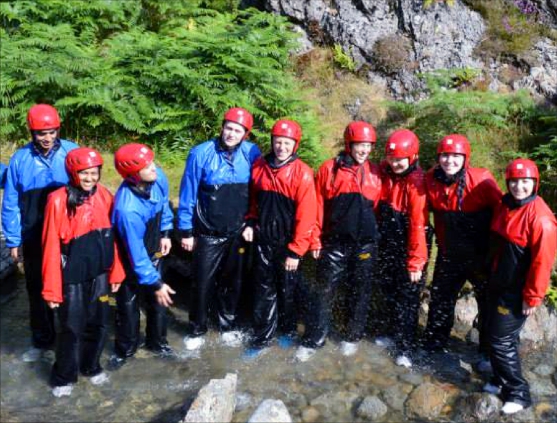 Experience the Adventure
The only experience that combines learning, real-world experience and travel. See the world and learn high-demand skills not taught at university.
DESIGNED TO ACCELERATE YOUR CAREER
You'll be surrounded by bright minds. Use the interactive timeline to see how you'll spend 8 life-enhancing weeks.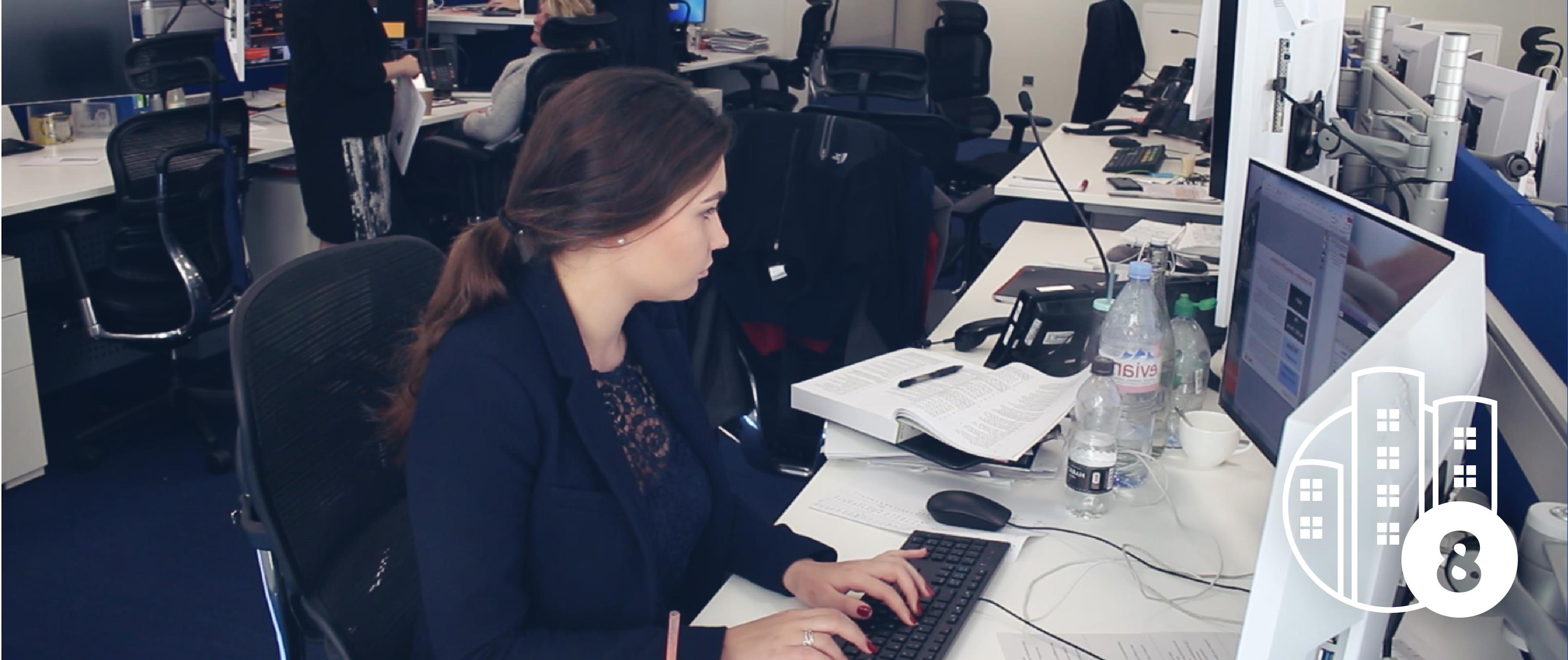 Internship
INTERNSHIP
Your internship tells employers that you possess the drive to explore and pursue a profession, the skills required in your field and the maturity to succeed in a workplace environment. In short, it helps demonstrate that you are a wise investment.
Your internship is a critical element of the program. This is where you cultivate real-world skills and experience to enhance your employability and put the other elements of the program into practice.
With the exception of a couple of planned days off, you'll attend your internship placement Monday to Friday for the full eight weeks of the program.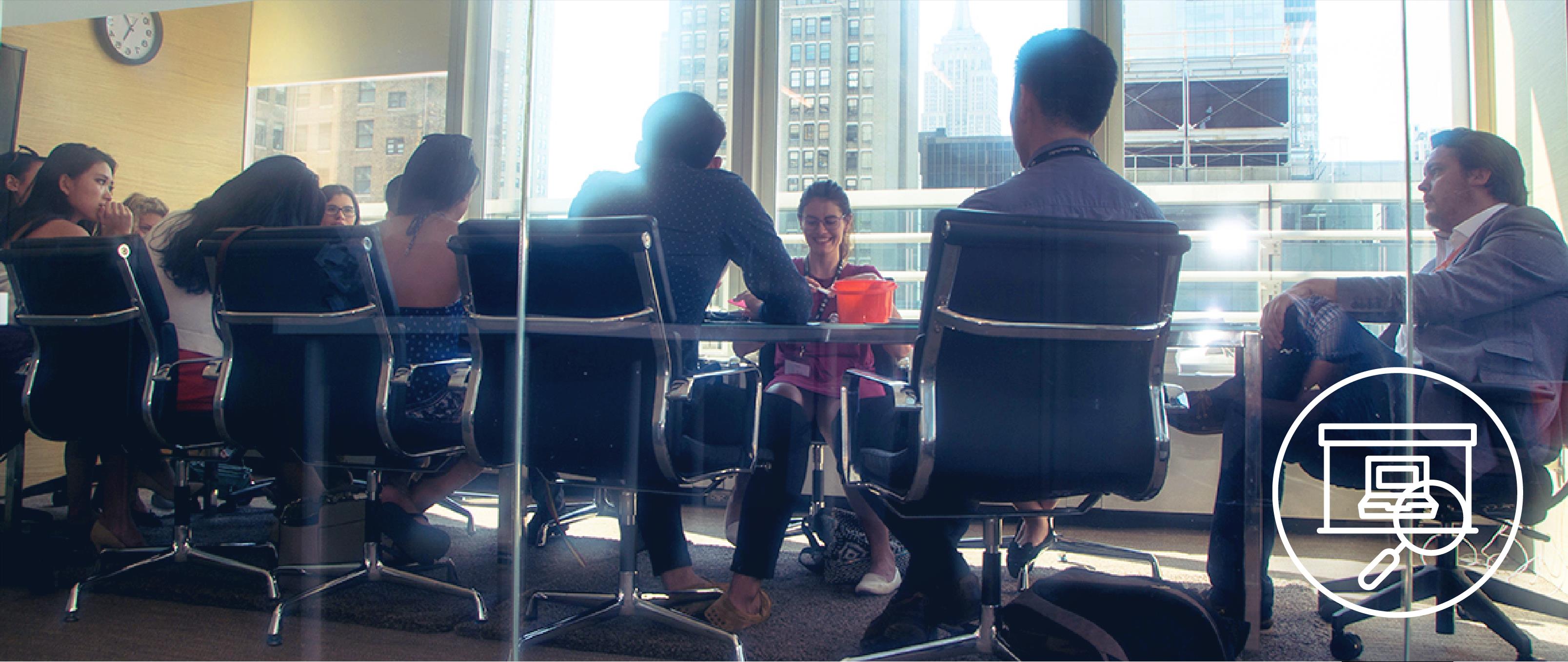 Future Leader Series
UNIT 1: COMPANY ANALYSIS
Learn how to describe your company's mission in a single sentence. Unit 1 challenges you to distill your host company's commercial objectives and activities into a single paragraph.
You'll research concepts such as product positioning, demographic targeting, product mix and distribution, business and revenue models, company structures and use LinkedIn advanced people searches.
To consolidate your learning, use this opportunity to engage with senior individuals in your internship and seek to understand their paths and long-term vision for the company.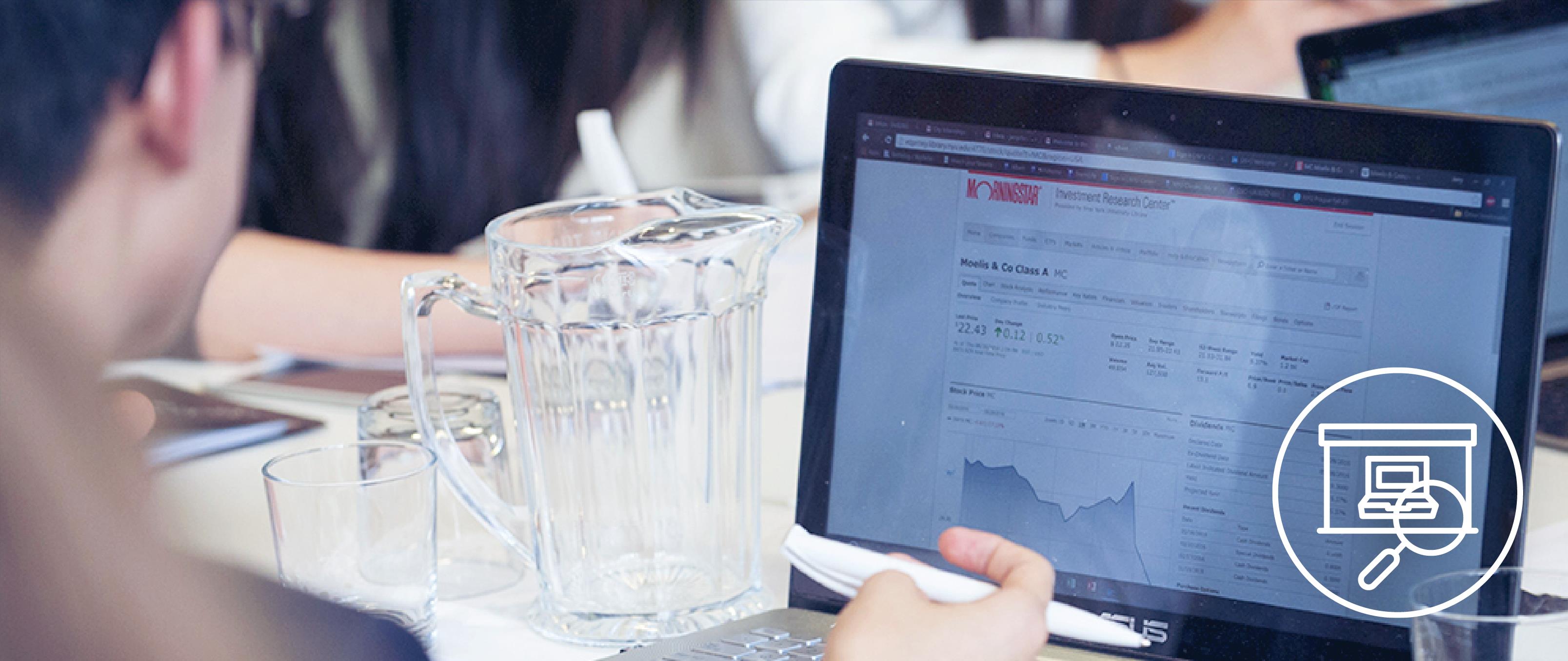 Future Leader Series
UNIT 2: MARKET ANALYSIS
How does its market share stack up with the competition? Unit 2 invites you to calculate the size and value of your company's market and its market penetration.
On top of calculating market size and value and estimating your company's market share, you'll identify three notable competitors; the market leader, an innovative new player and your host company's closest competitor.
We'll ask you to research SWOT analysis and use this method on three selected competitors and learn more about commercial market research.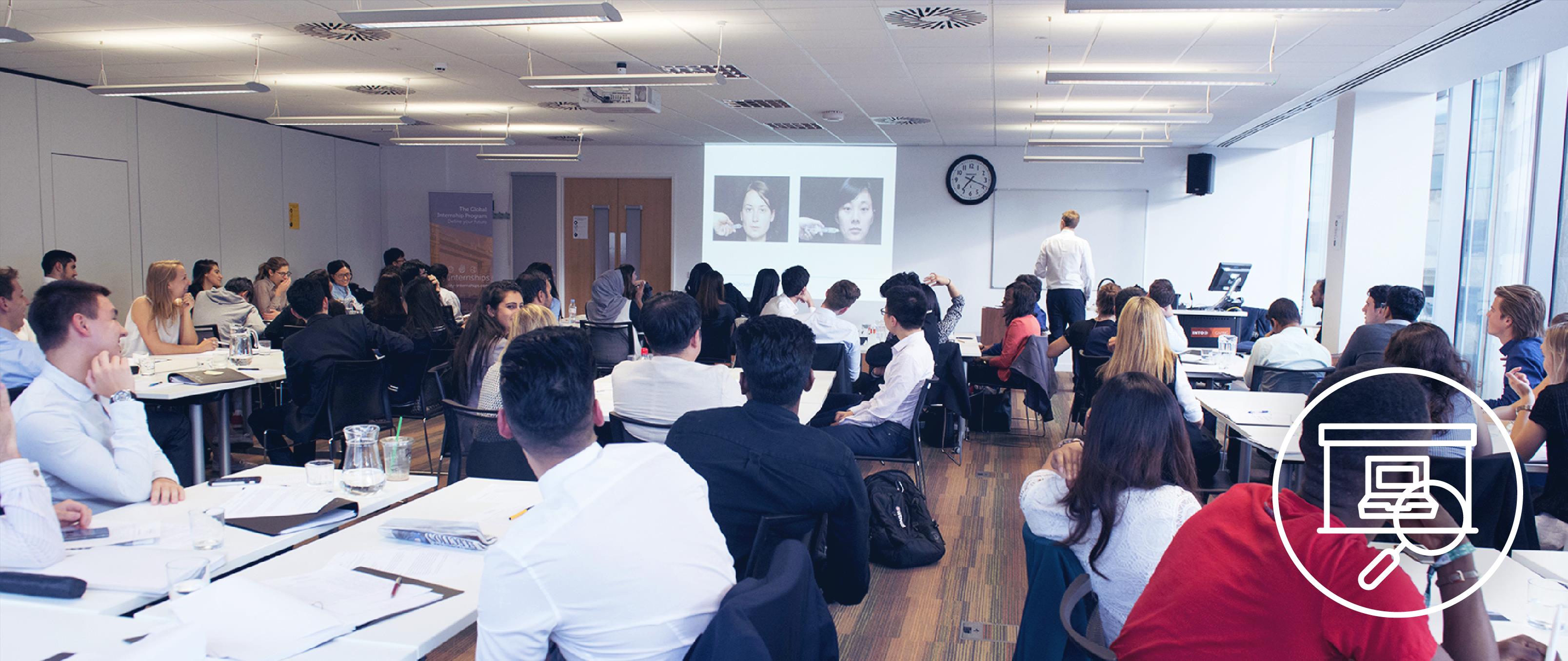 Future Leader Series
UNIT 3: MARKETING & SALES
What are the main and most effective marketing channels utilized by your host company? What drives the customer to purchase their product or service and how does your company influence the customer to reach a buying decision?
Marketing and sales is the engine room of every business. Unit 3 invites you to critically review your company's key marketing channels and the funnel that maps the customer journey.
We'll invite you to engage with your company's marketing or sales manager and aim to propose three new marketing ideas incorporating cost-benefit analysis.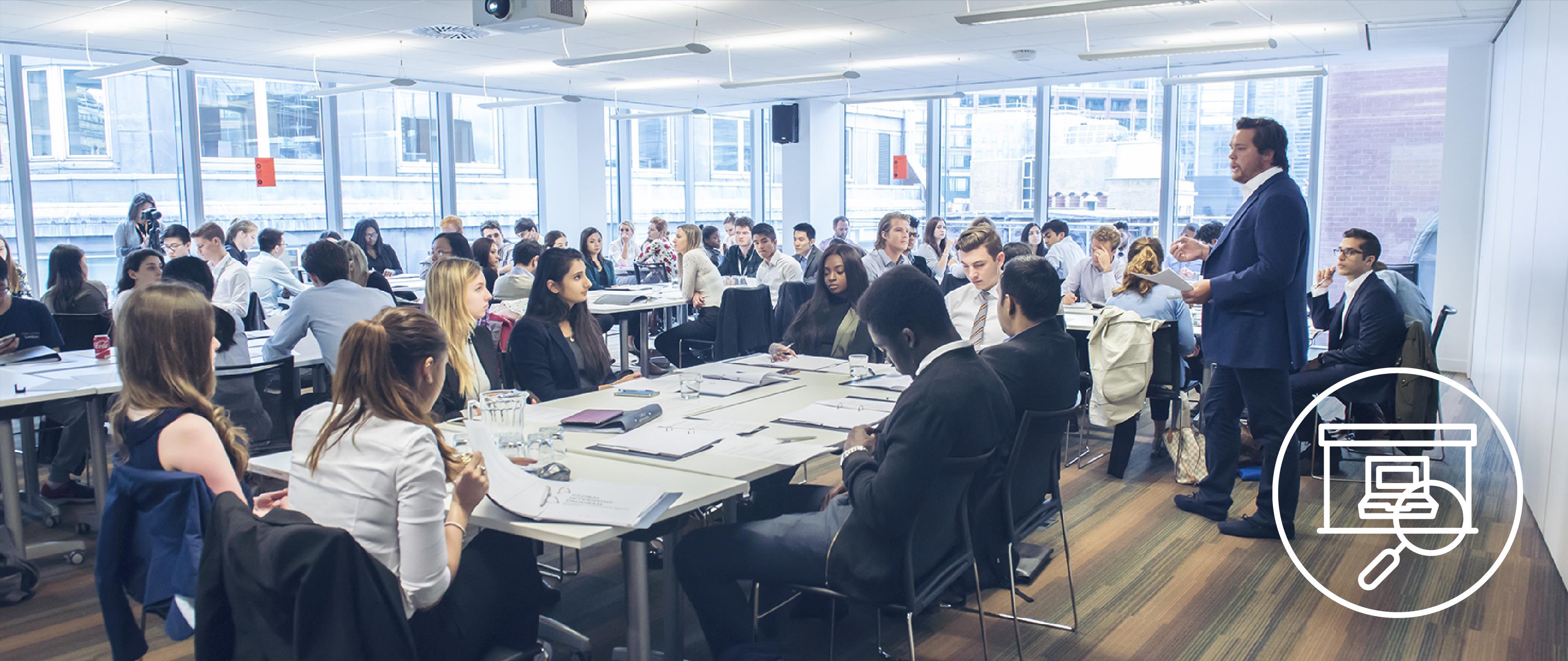 Future Leader Series
UNIT 4: MONEY MATTERS I
Unit 4 challenges you to build a balance sheet capturing your own personal income and expenditure using Excel.
You'll learn how to build your personal balance sheet in Excel accounting for regular income and expenditure. You'll develop an understanding of budgeting, cash flow analysis and basic use of Excel.
To take your learning to the next step, we recommend that you engage with your company's finance or office manager to see how accurate your estimates were.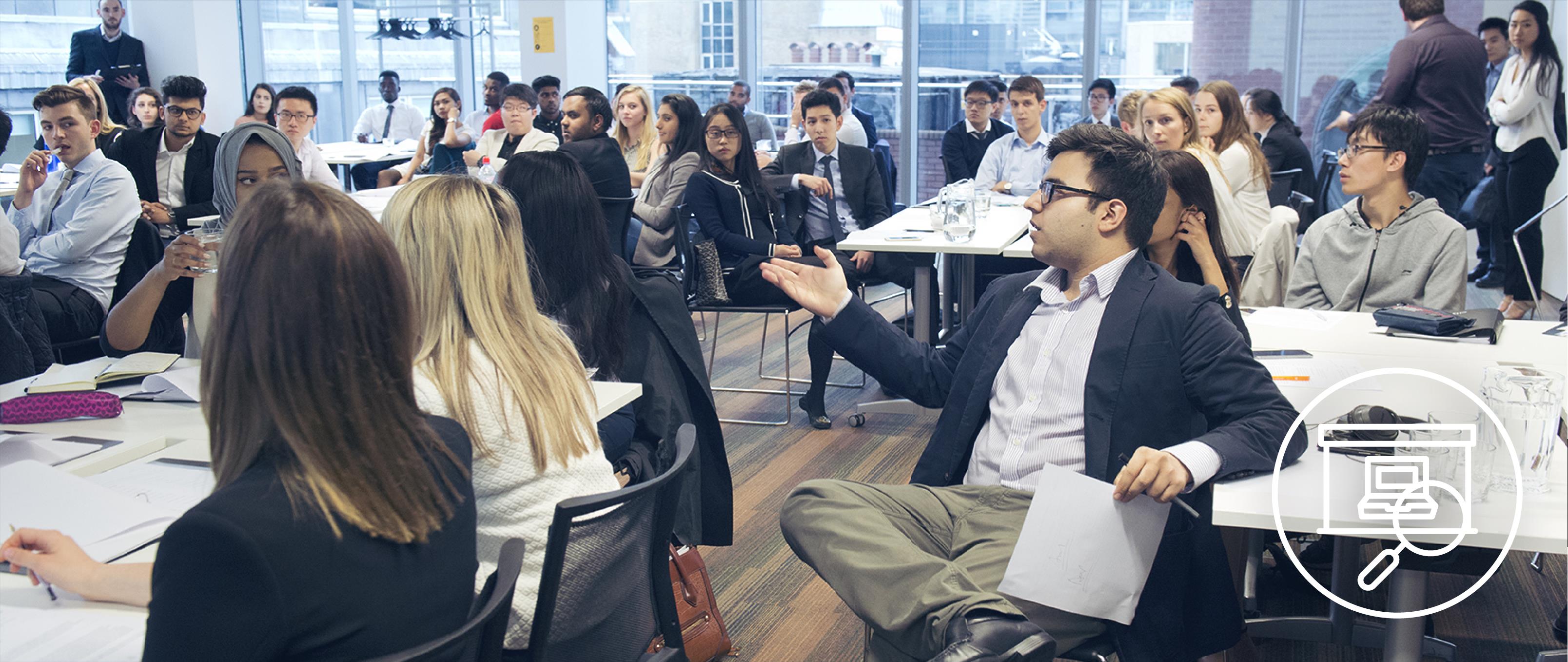 Future Leader Series
UNIT 5: MONEY MATTERS II
As an extension to Unit 4, we discuss how and why borrowers borrow and lenders lend with a no-previous-knowledge-necessary guide to financial markets.
You'll research and present on bonds and equities, learn how to describe how they're the same and how they're different.
You'll explore the net borrower-lender lifecycle, loans, bonds (Govt and corporate) and equities, corporate finance and capital markets.
After the class, we advise that you learn from your company's leadership about the capital and ownership structure of your company and the funding status of its three competitors.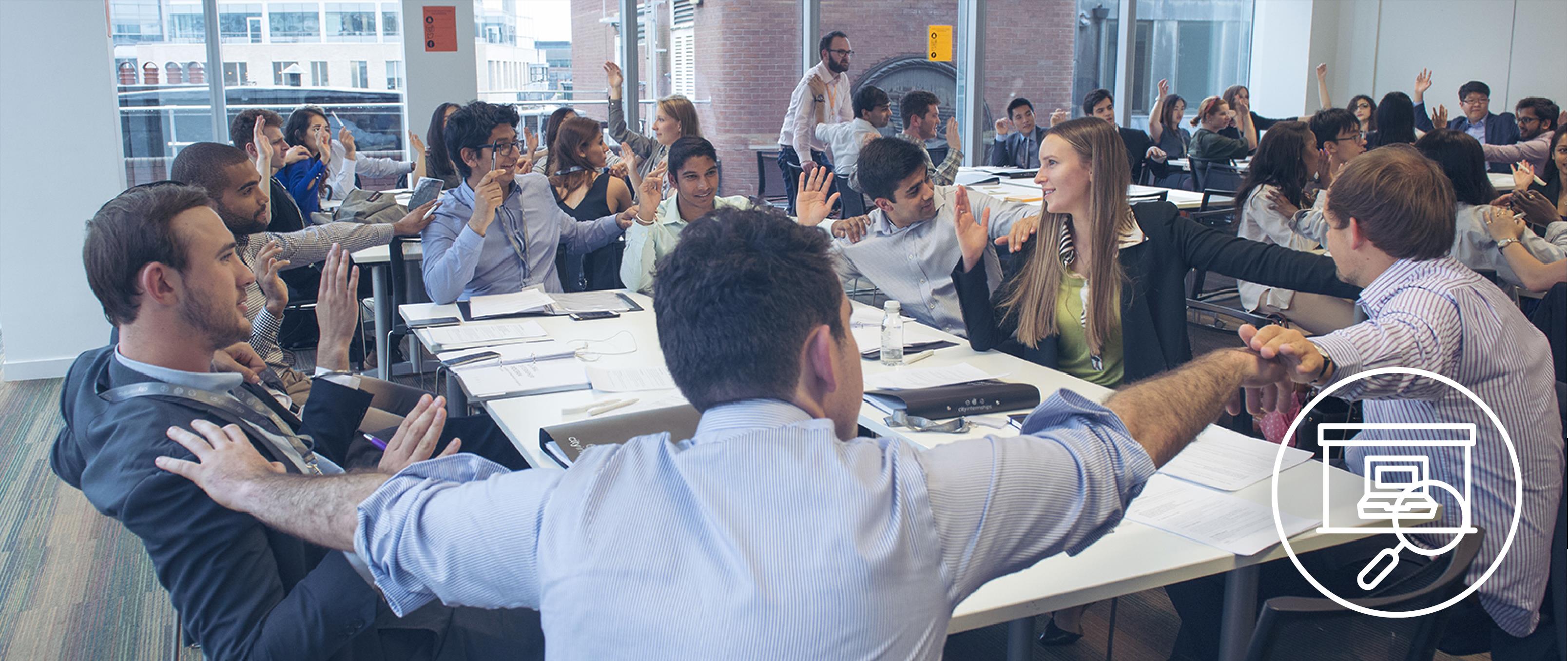 Future Leader Series
UNIT 6: PEOPLE & PRODUCTIVITY
How do good leaders inspire and drive performance? Part stick, part carrot. All vision.
In Unit 5 we'll delve into the hotly debated field of emotional intelligence, inviting you to explore what makes you tick and learn how to apply cognitive attribute frameworks when engaging and influencing others.
You'll investigate McClelland's motivational theory for discerning motivational needs and explore roles and career paths suited to your profile.
You'll understand behaviors for success and profiling for roles and career paths.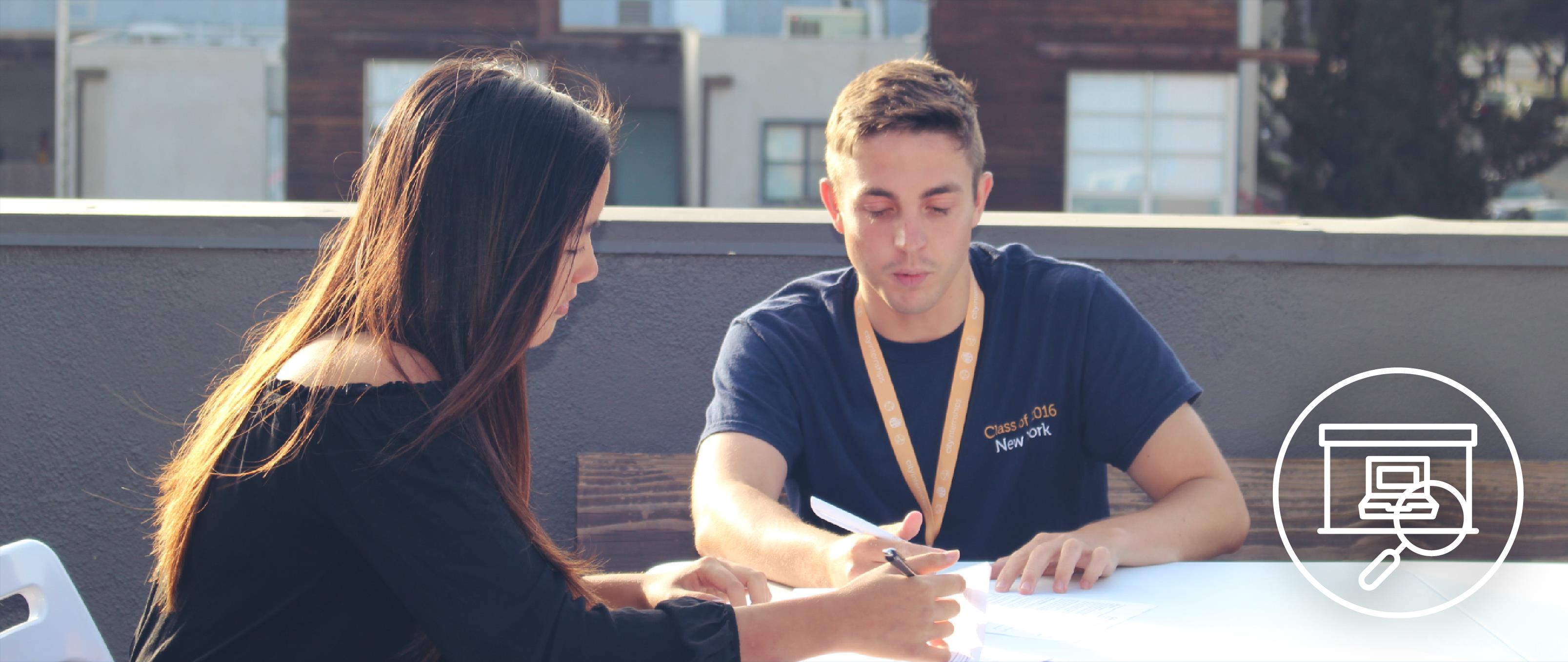 Future Leader Series
UNIT 7: FINAL PROJECT DROP-IN
In preparation for the presentation of your final project to your company's leadership, Unit 7 is dedicated to helping you bring everything together from the preceding six weeks to create and deliver an impressive and insightful analysis of your company.
You'll structure and work towards finalizing your final presentation with the help and direction of your local coaches.
This is your chance to wow your host company and secure a job offer or glowing reference.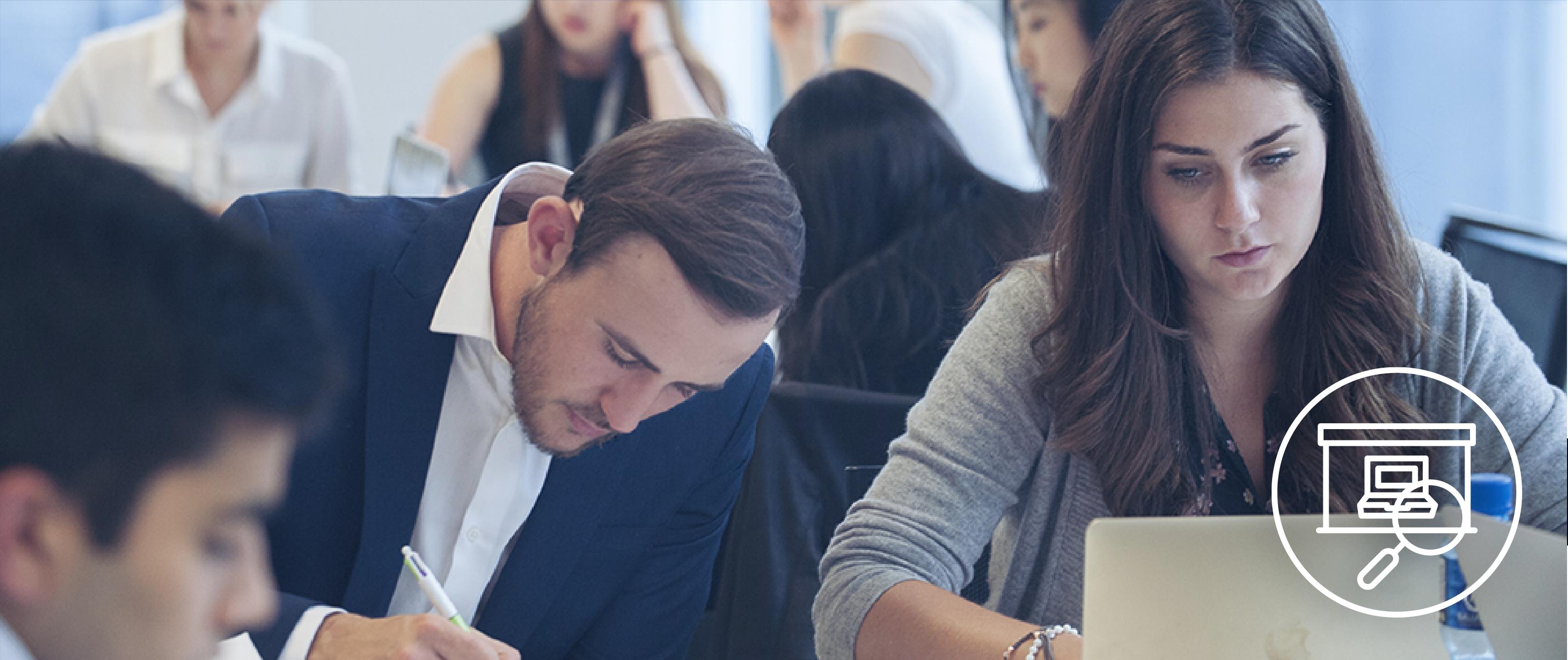 Future Leader Series
UNIT 8: CAREER PLANNING
"If you don't design your own life plan, chances are you'll fall into someone else's plan. And guess what they have planned for you? Not much." – Jim Rohn.
Taking what you've learnt about yourself, work and life from your internship and the Career Accelerator Series and Future Leaders Series, you'll define career goals and a strategy to help you achieve them.
You'll lean on the following experiences to help you make smart, evidence-based decisions that will help shape your working life.
This final session will help guide your life post-program.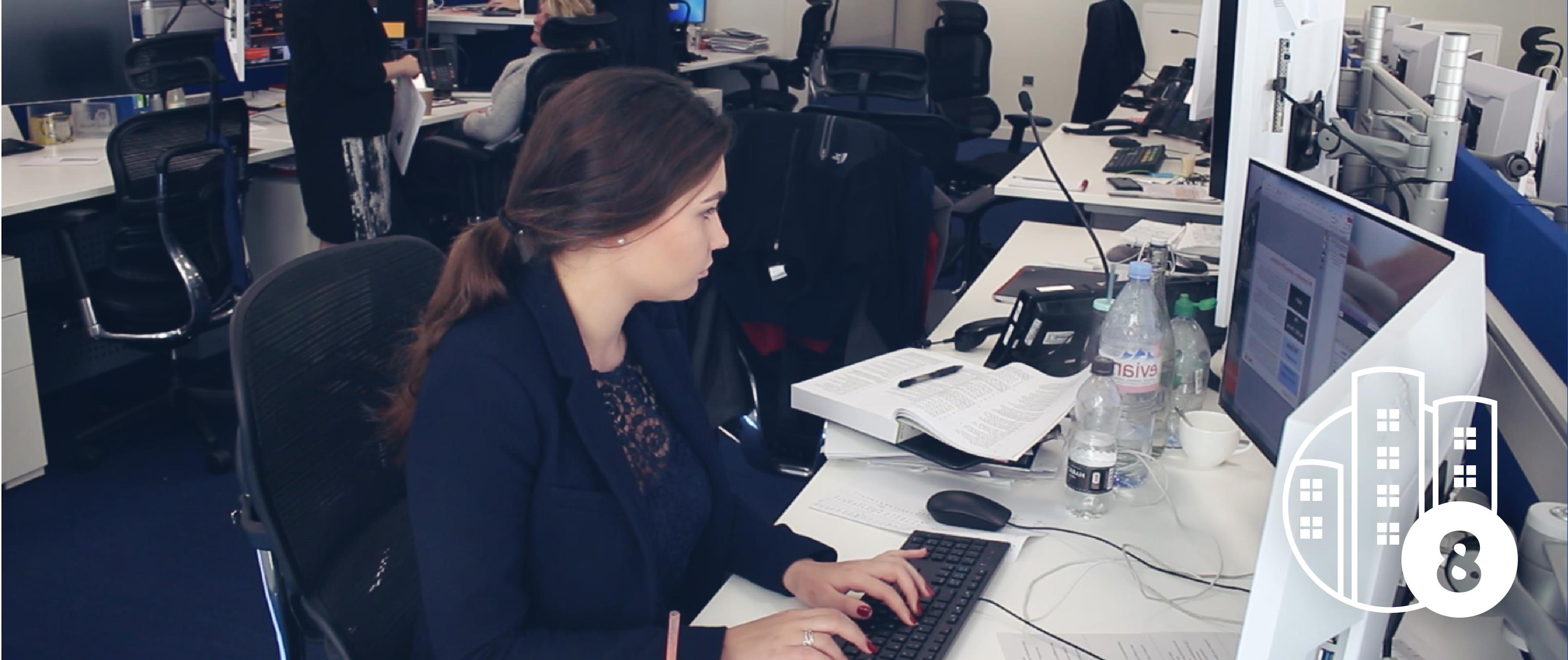 Internship
INTERNSHIP
Your internship tells employers that you possess the drive to explore and pursue a profession, the skills required in your field and the maturity to succeed in a workplace environment. In short, it helps demonstrate that you are a wise investment.
Your internship is a critical element of the program. This is where you cultivate real-world skills and experience to enhance your employability and put the other elements of the program into practice.
With the exception of a couple of planned days off, you'll attend your internship placement Monday to Friday for the full eight weeks of the program.
Work Hard Play Hard
There's so much to do. Get a glimpse of life in New York.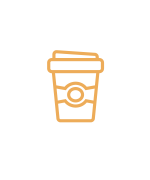 Monday
Plan and prepare. Sit down with your mentor over coffee to discuss upcoming projects and set out your week.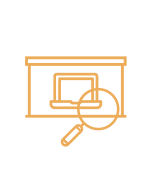 Tuesday
Connect with industry-leading professionals, speakers and mentors through Career Navigator events on Tuesday evenings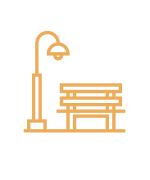 Wednesday
Implement Tuesday evening's learnings in a professional setting. Afterwards, explore the Upper East Side and Central Park.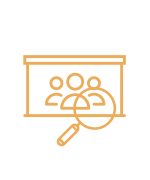 Thursday
Following your internship, attend a Future Leaders Series seminar. This course introduces ideas around people, productivity, structure and money.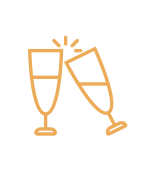 Friday
A team lunch and an early finish are a fitting reward for the hard work you've put in over the last five days.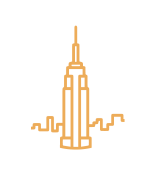 Saturday
Shop 'til you drop on Fifth Avenue, walk the Highline and watch sunset from the top of the Empire State Building.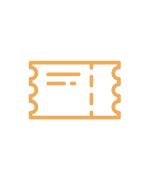 Sunday
Following brunch in Brooklyn, head to Yankee stadium to see the most successful baseball team in American history in action, before the adventure continues tomorrow.


8AM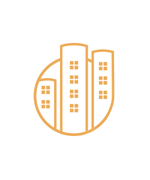 9AM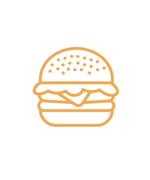 12PM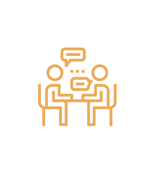 3PM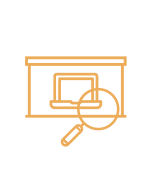 5PM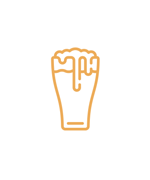 6PM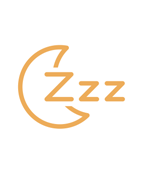 10PM
Pursue a Career you Love with CI
What's Included?
No other learning accelerator offers as much.
Global explorer program - Vanguard Edition in New York
global explorer program
Vanguard Edition
Immersive Internship Placement (8 WEEKS)
Intensive Course & High-Impact Internship (2+6 WEEKS)
Remote Course Instructors & TAs
24/7 Support
global explorer program
Vanguard Edition
Skills career fit assessment
Professional resume review & coaching
Interview preparation, coaching & mocks
Mid- and end-of-program appraisal & feedback
Career planning & job search advice & support
Certification of attendance & reference support
global explorer program
Vanguard Edition
Company Analysis
Market Analysis
Marketing & Sales
Money Matters I
Money Matters II
People & Productivity
Project & Presentation
Career Planning
global explorer program
Vanguard Edition
Intensive Language Course
OPTIONAL
Optional Academic Credit
OPTIONAL
Tuition
A best in-class program.

Global Explorer Program
Vanguard Edition
New York
8-Week
Internship
(IN-PERSON)
+
Future
leader series
(REMOTE)
+
Group activities
& travel
(REMOTE)
Please note that fees exclude the Enrollment Fee. Fees are stated exclusive of prevailing sales or value added taxes.
Think of us as a business school, study abroad, travel and work experience provider all-in-one. We're confident that you won't find more for less anywhere else.
Most accelerated learning providers, whether they are internship or study abroad or vocational course providers, rely solely on tuition fees. We don't. We think the sole reliance on funding from tuition fees has a tendency to turn otherwise well-meaning organizations into quantity, rather than quality, driven organizations. For them, more students equals more revenue.
Rather than relying solely on tuition fees, we generate a significant proportion of our funding from hiring companies that pay us a fee when they convert their interns to graduate hires after the program. So for us, better outcomes equals more revenue.
We're excited for you to understand how we're different. It means our programs, our staff and the hiring companies we partner with are inherently designed and motivated to maximize student experience and outcomes. Which, above all else, means our interests are seamlessly aligned with yours.
We're committed to job creation and closing the skills gap for the benefit of the next generation of leaders, creators and thinkers.
If you need help making things work, learn more about our tuition rebate - we'll give you $2,500 USD if you get hired - and other funding options below.
FAQS
Your questions, answered.
WE'VE BEEN WHERE YOU'RE GOING
Meet your course advisors.
Chief Advisor For Global Explorer Programs In Eastern United States
Josh
An alumnus of the University of Liverpool, Josh is our General Manager of Programs and plays a key role in the Student Experience Team at City Internships. Josh enjoys working with intelligent students and graduates to define their career goals and begin meaningful and rewarding careers.
"Our team works hard to close the prevailing skills gap that exists between university and the working world," Josh says. "My involvement in planning and running the Global Explorer Program is rewarding as a I witness first-hand our students enjoying their summer, learning new skills and ultimately, taking their experience forward to satisfying, lucrative careers."
Josh has traveled extensively across Europe, Asia, Australia and the US and held positions at both the London 2012 Olympic Games and Camp America, in Pennsylvania, USA, prior to joining CI. Josh operates from our headquarters in Los Angeles and is available to help you learn more about our programs.
Josh is available to talk about any of our Global Explorer Programs in eastern USA
Email Josh